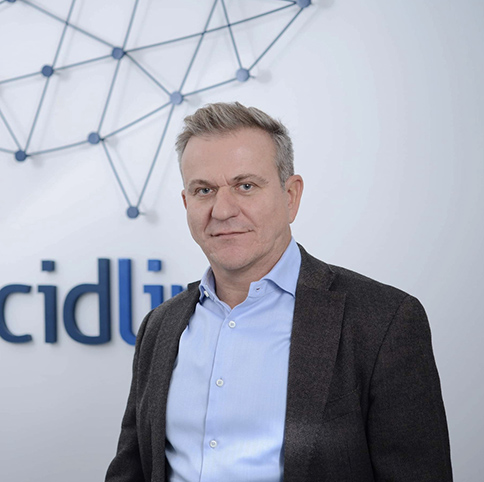 September 20, 2014 2:15 pm
Sead has over 20 years of professional experience in various reform initiatives in public sector in Bosnia and Herzegovina, with the special focus on sectors of governance, justice and security. Sead is a director of Lucid Linx from 2008 and in this capacity, he oversees all Lucid Linx projects and provides consultancy services on various development projects. Sead's expertise includes institutional capacity building, policy development and strategic planning, and he delivers programmes in the areas of strategic management, strategy and policy development, facilitating and coordinating policy leadership and strategic visioning, as well as dialogue across managerial and political boundaries, organizational and inter-organisational learning in public service and culture change. He worked with a number of key donors in Bosnia and Herzegovina, including: European Commission, United States Agency for International Development (USAID), Swiss Agency for Development and Cooperation (SDC), United Nations Development Programme (UNDP), UK Foreign and Commonwealth Office, Department for International Development (DFID), and many others.
Prior to joining Lucid Linx, Sead was the Country Programme Manager for five years on the UK Government's largest justice sector project in North-Western Balkans. The project was implemented by a consortium of companies led by Atos Consulting from the United Kingdom and it was awarded with the MCA Gold Award Best International Project in London in 2007. Sead also acted as short-term expert on several UK Government projects in BiH in the justice and security sectors. He was also a part of the Office of the High Representative team, as an expert in the constitutional law, and the European Commission's support to the state level institutions in BiH.
Sead holds LL.M. in Comparative Constitutional Law from Central European University and B.A. in Prelaw and International Relations from Grand Valley State University. In addition, he is a certified trainer with BiH Civil Service Agency.
Categorised in:
This post was written by admin