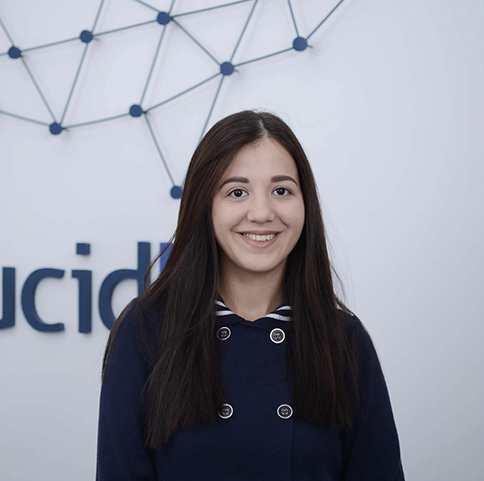 November 17, 2022 2:02 pm
Suncica has more than 5 years of professional experience in non-governmental and international organizations in the civic engagement sector, providing technical assistance in human rights and peace education processes in Bosnia and Herzegovina and managing individual technical assistance projects. Sunčica has worked as a project coordinator, project assistant, trainer, and facilitator in BiH and abroad.
Suncica has collaborated with numerous organizations, including the Organization for Security and Cooperation in Europe (OSCE), Caritas, Catholic Relief Services (CRS), Regional Youth Cooperation Office (RYCO), including a number of United Nations (UN) agencies: United Nations Population Fund (UNFPA), United Nations Children's Fund (UNICEF),  United Nations Development Programme (UNDP), United States Agency for International Development (USAID) and International Organization for Migration (IOM). She worked in several fields: peace education and interethnic and religious dialogue, intercultural cooperation, support programs for marginalized groups on local integration of displaced persons, public information, research, and advocacy and gender equality and EU integration, and Social Policies.
Suncica has a Master's degree in Security and Peace Studies and a Bachelor's degree in International Relations and Diplomacy from the University of Sarajevo's Faculty of Political Science, complemented by the International Security and Development program – ISAD, at Center for International Studies and Development – at Jagiellonian University in Krakow. Suncica has also completed several academic programs for young professionals, including a "BOLD Institute on Civic Engagement" Fellowship at the University of Nebraska, Omaha, In-Peace Training in Reykjavik, Iceland, and Security Policy and Development Training at the Peace Support Operations Training Center (PSOTC).
Categorised in:
This post was written by admin